8-week memoir writing workshop launch pad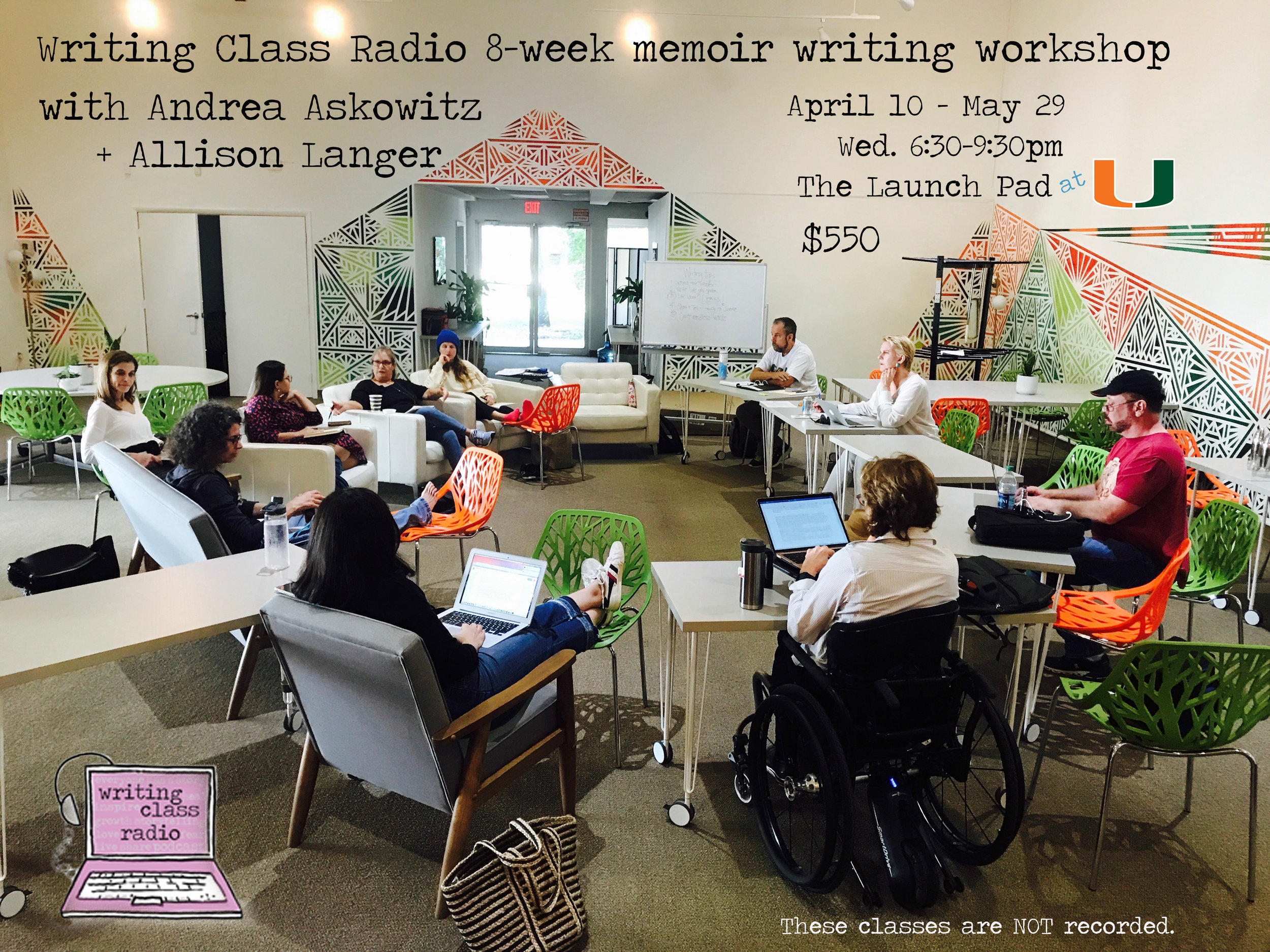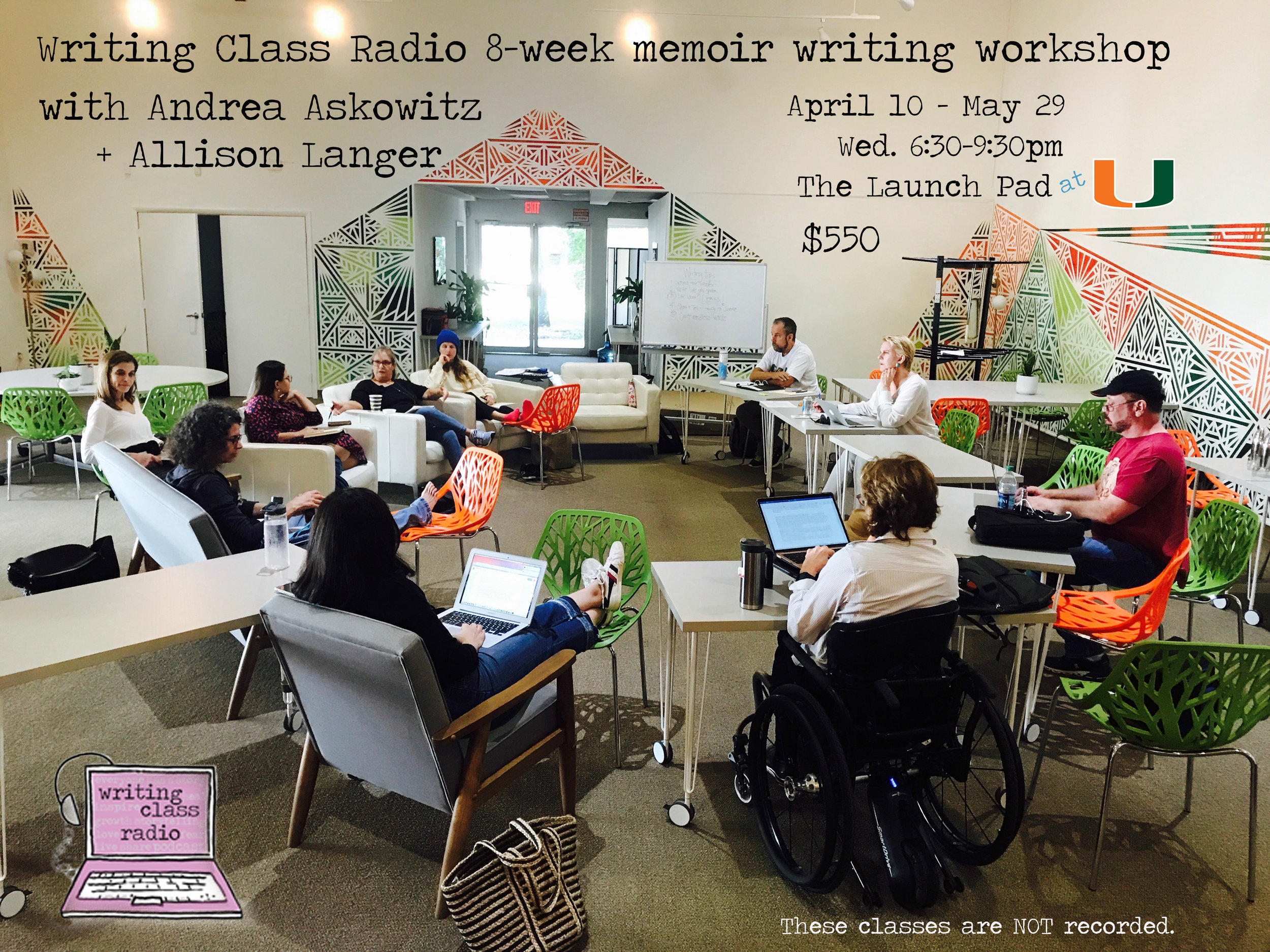 sold out
8-week memoir writing workshop launch pad
In this 8-part memoir writing workshop, writers who have taken our beginning workshops will write and share their work. Each week will be devoted to one aspect of craft and style. Andrea and Allison will start each class with a short writing lesson and discussion of a published piece. Also in class each week, students will write and workshop each others stories. There will be an option for a ninth, more intense 4-person class.
These classes will NOT be recorded.
This class is for writers who have taken an intro workshop with Writing Class Radio
This class is for people who have taken memoir writing classes before and are ready to dig deep and get vulnerable. Memoir is true and personal, so this class is for people interested in writing about their own life and the people in it.